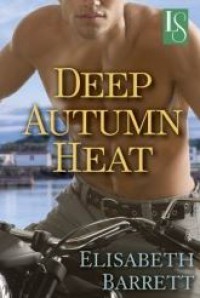 A sleepy little town is the perfect place to escape from it all. Even escaping from an abusive ex. Lexie Meyers has rebuilt a life for herself in Star Harbor. As chef and owner of her own small restaurant Lexi serves up low brow fare and a side of spice.
Sebastian Grayson is a chef on the rise of stardom. High brow restaurants and television shows are his ticket. Seb also has a rep for being one of the hottest catches around.
Well from here on out you get the gist of it all. They meet; sparks fly as Lexi doesn't fall at Sebs' feet. He is intrigued to find a girl who serves him up on a platter cold. No his usual dish so to speak. (I know puns aplenty today) *HA!
There is a bit of mystery when notes keep appearing with a threatening overture. Lexi is attacked and her deliveries are beginning to not show up.
My thoughts on this debut title……
4 Stars on the love connection. It was cute and spunky. They had sizzle and Seb is very much an alpha male. Always a good thing.
2.5 Stars on the mystery/suspense. It was easy to figure out what was going on from the beginning. I wish the author had stuck to one plotline with this. There were too many little side twists that in my opinion wasn't needed and some plots were left unfinished. It is possible that this will be resolved in later books but it just felt incomplete in this one.
T was a bit of filler in the book as well. I didn't need all the explanations' on cutting styles for chops and how the kitchen runs. I am sure some will find it informative but for me it just took away from the story and well…filler.
I do see this series getting better and I did like the writing style very much. Will I be looking out for the next book? Sure I will :)
3 Stars
T~
*Given via Netgalley in exchange for an honest review.
www.ktbookreviews.blogspot.com